The base price is for a bust of a single character with a blank or abstract background. 

Each additional character is priced as a separate commission

Backgrounds are priced seperately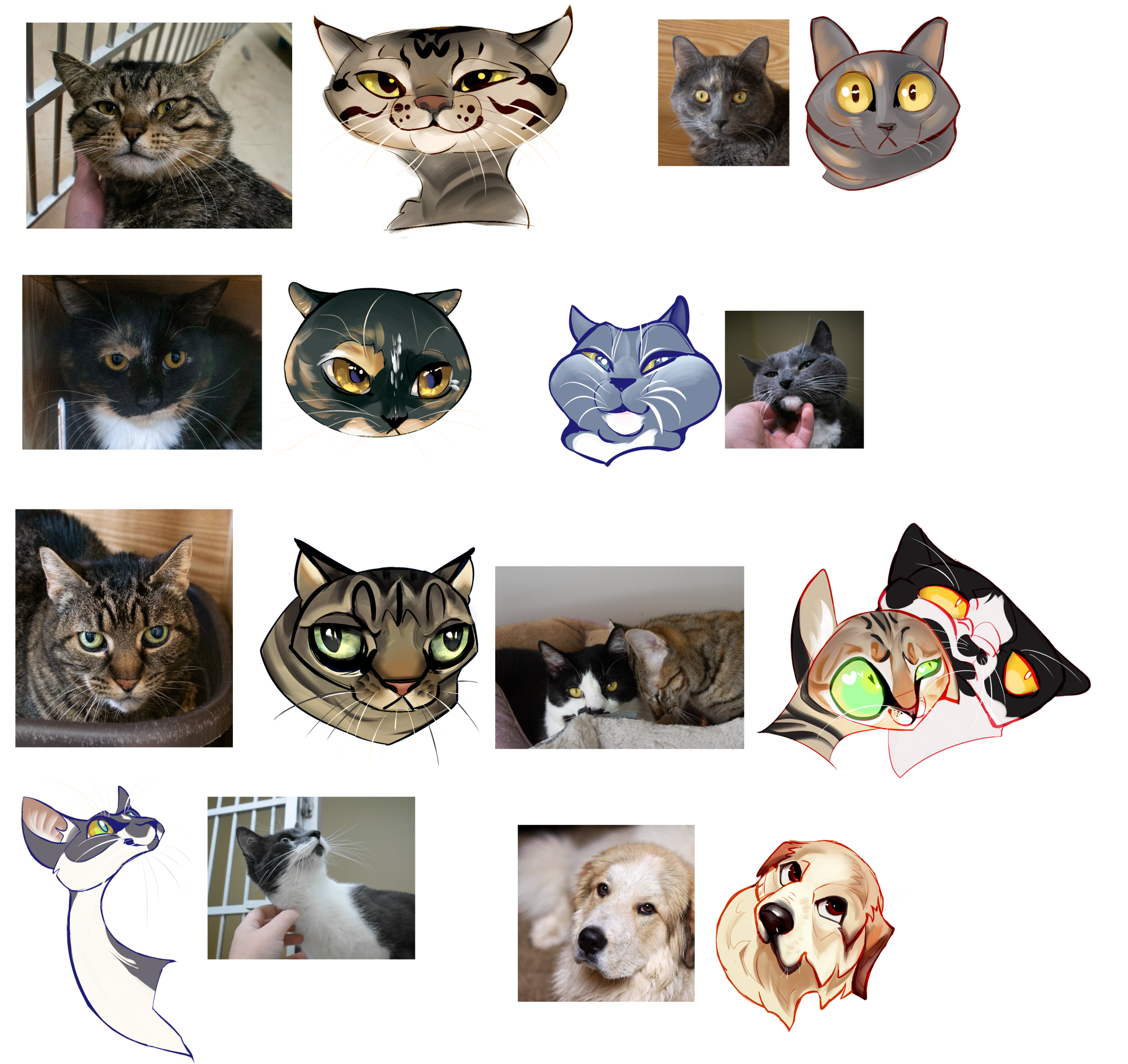 Based on your pets, your characters, your favorite animal, anything you like!
I can do any animal, cats, dogs, horses, bunnies, fish, you name it!
Full color, clean lines, and a little bit of shading to make it pop.
I work with you throughout the sketch stage to make sure it matches the personality of your pet.
I work best when given several pictures for reference, and a description of your pet, your relationship with it, and anything you feel is important. 
Give me lots of personality! tell me what you like most about each of them. Caricatures should reflect who they are; not just what they look like. 
Tell me what your favorite feature is, any ideas for expressions/angles/details, and other requests to bring your pet to life.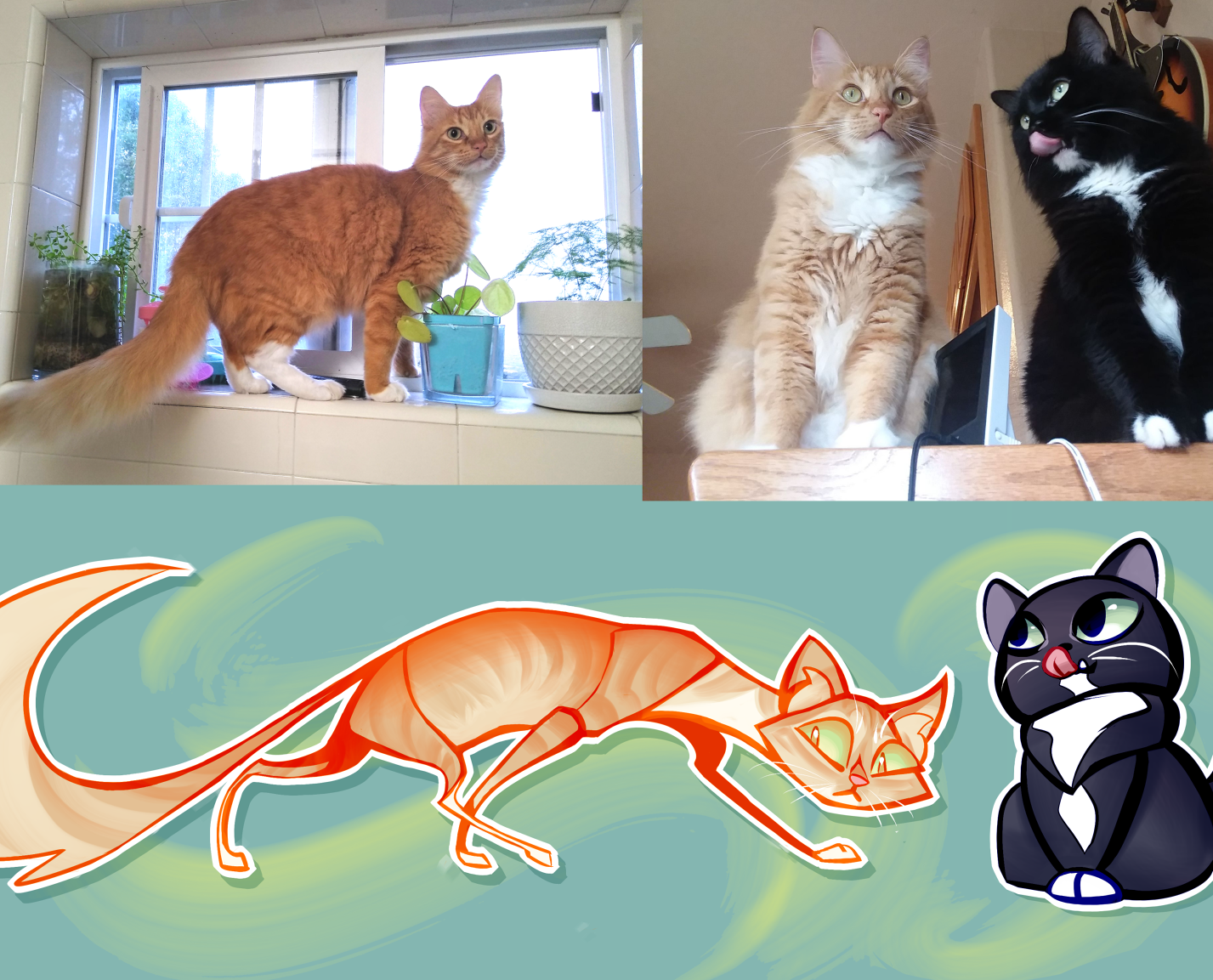 No color, no shading, messy lines
Add single color areas: + $3-$5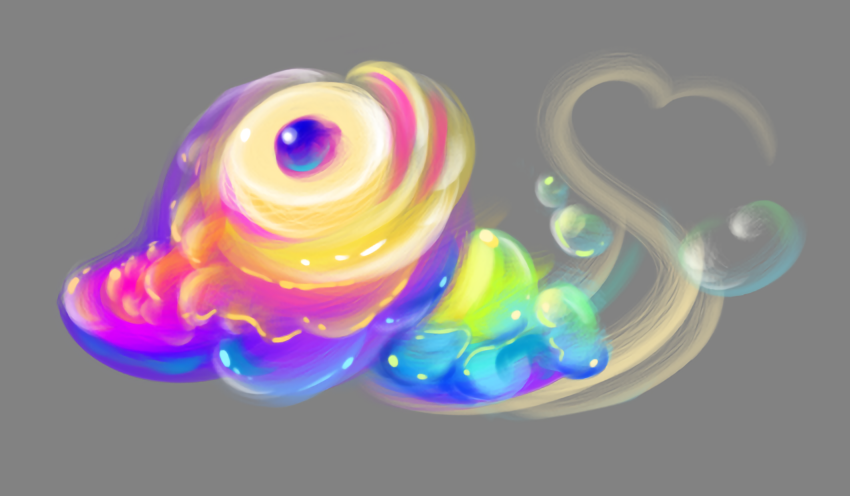 No color, single colored areas